QR Code Help
| | | | | | | | | |
| --- | --- | --- | --- | --- | --- | --- | --- | --- |
| | | | | | | | | |
| Bantuan Pengguna | Laman Utama | Menu Utama | Carian | Galeri Foto / Video | Web Mobile | RSS | Akses Kurang Upaya W3C | Kod QR |
Now you can browse JBG' Official Portal through a mobile version via your smartphone by accessing the JBG QR code. Information on how to use the QR code has been provided below.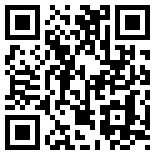 How to use the QR Code through smartphones
Download and install the QR Reader which is compatible with your smartphone.
Select and activate the QR Reader application before scanning the QR Code using your smartphone's camera.
You will promptly be directed to the mobile version of the JBG's Official Portal.
Content and information in the JBG Mobile Web will be updated from time to time.